AlphaPoint Corp., a company that helps institutions launch cryptocurrency exchanges and tokenize assets, said it raised $15 million in funding from Galaxy Digital LP, the digtal-asset firm started by billionaire investor Mike Novogratz.
"We are in the early stages of a fundamental transformation in financial markets due to the digitization of assets," Novogratz said in a statement Thursday. "We are excited to partner with AlphaPoint as we continue to help drive this revolutionary change in digital markets."
The former Wall Street macro trader is working on turning Galaxy Digital into what he's called an institutional-quality merchant banking business in cryptocurrency and blockchain. In January, he laid out a plan to raise C$250 million ($191 million). Novogratz
told Bloomberg earlier this month that he's building the "Drexel of crypto."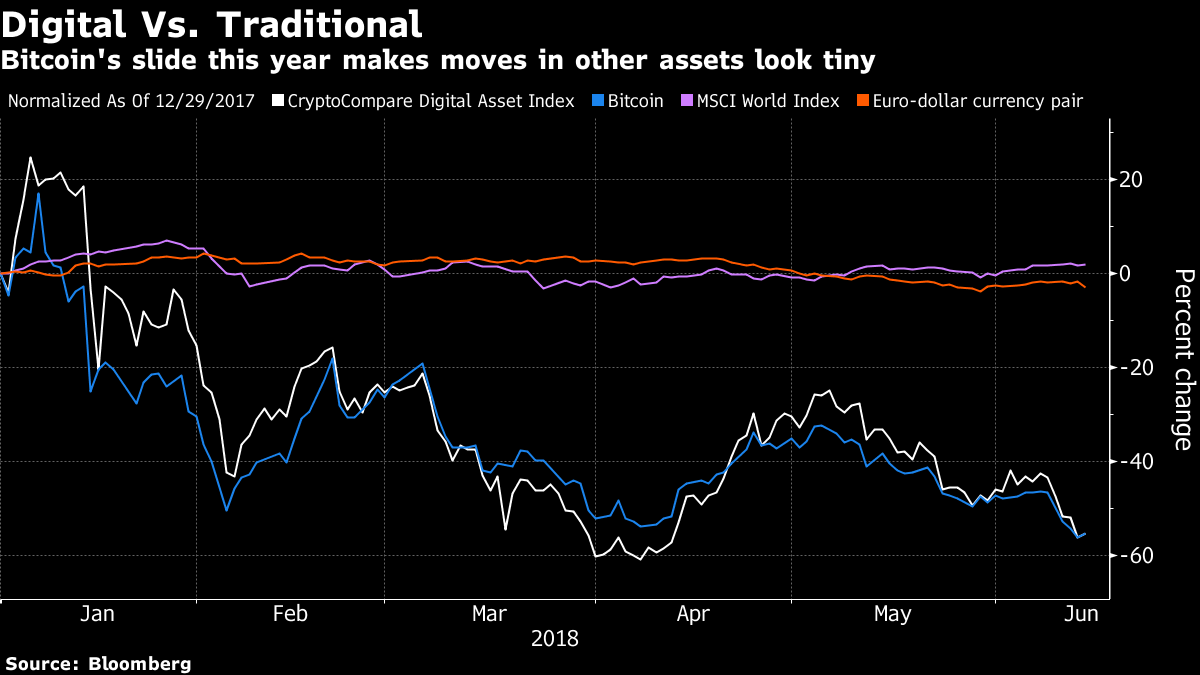 Founded in 2013, New York City-based AlphaPoint has also attracted investment from Blockchain Capital, according to its website. In April, the firm said it was partnering with the Royal Mint and CME Group Inc. to launch a platform for trading digital gold.
Greg Wasserman, managing director of Galaxy Digital Ventures, will join AlphaPoint's board of directors.